Martin Starrman – President
Marty has been a member of the Board since July, 2005, and President for the past three years.   He is a graduate of Walsh College with a Bachelor Of Business Administration. Marty is presently the owner of M & M Tax Service an Accounting & Tax practice serving small & medium size companies. A veteran of the U.S. Air Force, Marty is married and has three children & four granddaughters.

Carol Hoggard – Vice President
Carol Hoggard is currently Vice President of Trenton Leisure Meadows Condominiums Board of Directors. In the past she has served as President, Recording Secretary and Director. She has been a member of the Board for 10 years and has lived at TLM for 25 years. She is retired from Omni Facility Services, assigned to the Building Superintendent of the Henry Ford II World Center as a data specialist.

Cecilia Locke – Treasurer
Cecilia Locke has lived at City Center Estates Condominium Association in Warren since 1997. She is better known as "Cindy".  She has been an original Board member since 1998 where she served as past Vice President for 4 years and past President for 7 years. Her expertise is in Records Management, currently retired. She is an alumni of Phi Theta Kappa National Honor Society. Ms.Locke is also active with Interfaith Volunteer Caregivers of Michigan.

Clara Sumeghy – Secretary
Clara Sumeghy served as President, Recording Secretary, Director and member of the Providence Towers Condominium Association for over 15 years. She has been on the UCOM Board of Directors since 1998. She has a Master of Science in Allied Health Education from the University of Michigan.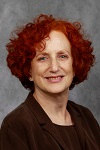 Ruthe Levy – Director
Ruthe Levy has been an active resident co-owner at Harbor Oaks Condominiums in Waterford since 1998. She served a term on the Association Board beginning in July 2002, and has since served on the Board for several terms, including as President of the Board. She is very well versed in all community documents. Ruthe has served as Manager/Adminstrator of an independent living retirement community. Ruthe has a degree in Special Education and is a licensed Social Worker in the State of Michigan. She is a proven effective and strong advocate. She has, additionally served on 2 Boards: several years on the Board of a Religious Institution as well as the advisor to the Director and Board of a Community Action Agency.

Neal Moore – Director
Neal Moore of Northville Hills has been a member of UCOM's Board of Directors since March of 2003.
Neal has over 20 years of management and executive experience in the engineering, product planning, manufacturing, financial analysis and quality control areas of the automotive industry at both the OEM and supplier levels.
His experience includes owning and operating a design and manufacturing company.
Neal's education includes Masters Degrees in Engineering and Business Administration.
Currently he is enjoying retirement and serving on condominium and parklands boards and playing golf.

Evelyn Rivers-Owens – Director
Evelyn Rivers-Owens has been a co-owner at Wellington Place Manors in Southfield since 2005 and began serving on the Board of Directors the following year. She currently holds the position of Treasurer and chairs the Finance Committee.
She currently holds dual certifications: Society of Human Resources Certified Professional (SHRM-SCP) and the HR Certification Institute's Senior Professional in Human Resources (SPHR).
Evelyn has an Associates in Applied Sciences (Business), Bachelor of Science (Accounting) and a Master of Business Administration (Human Resources).  Although, Evelyn is very busy with her professional and condominium board activities, she is adamant about scheduling time to enjoy golfing with her husband William.

Kathleen Connor – Director Emeritus
Kathleen Connor has been on the UCOM Board since November, 1991 and is currently the President of Highland Lakes Condominium Association in Northville, a self-managed association of 691 units.

Betty Ruud – Director Emeritus
Betty has a Master of Science in Public Administration from Central Michigan University, and a Bachelor of Science in Business Administration from Wayne State University. She is a member of Pointe Park Place Homeowner's Association that represents a 41-unit complex in Grosse Point Park.

Merrick L. Maris – Business Class Director
Merrick Maris is one of the principal owners of Maris Brown Rossell Insurance Group, a multi-line insurance agency selling personal, commercial, life and health policies, with offices located in Rochester and New Hudson. Merrick is active in Community Associations Institute (CAI), United Condominium Owners of Michigan (UCOM), the Institute of Real Estate Management (IREM) and other organizations focused in the condominium arena. His experience includes insuring over 400 condominium and homeowners associations as well as working closely with boards and management companies to ensure condominium associations are insured appropriately.  Merrick resides in Washington Township and is a member of Washington Lakes Homeowners Association.